Meet the Regina WCE! Launched in fall 2022, students from Dr. Martin LeBoldus Catholic High School work to steward the wetland at McKell Wascana Conservation Park.
Science teacher Desmond Hartney has always loved getting students outdoors and saw a great fit with the WCE program. His students are looking forward to testing water quality at different sites at the wetland, looking at pH, nitrate and phosphate levels, and comparing them. In the spring, they will look at cleaning swallow nest boxes at the wetland and pulling invasive species.
McKell Wascana Conservation Park is a 171-acre park space in the city of Regina dedicated to conserving and restoring native prairie and wetland habitat. Developed in partnership with the City of Regina and the Bob McKell family, the park offers 4 kilometres of groomed nature trails with interpretive stations and benches, a dock for getting close to the creek for pond dipping and an entry plaza and amphitheatre for educational programming.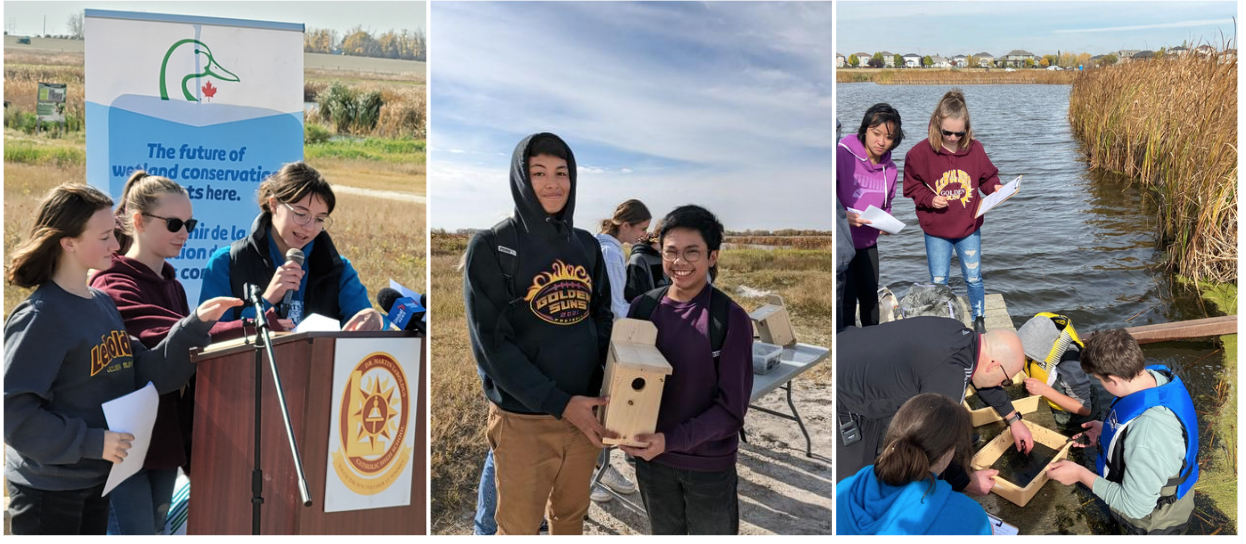 Facts & Highlights
The Regina WCE is Saskatchewan's second Wetland Centre of Excellence.

McKell Wascana Conservation Park is the only urban-based native prairie park in Regina.

DUC earned the Saskatchewan Watershed Stewardship Award for organizing the park project.

Ducks, geese, songbirds and raptors have been spotted at the park.